New In: Sneakers SCOOP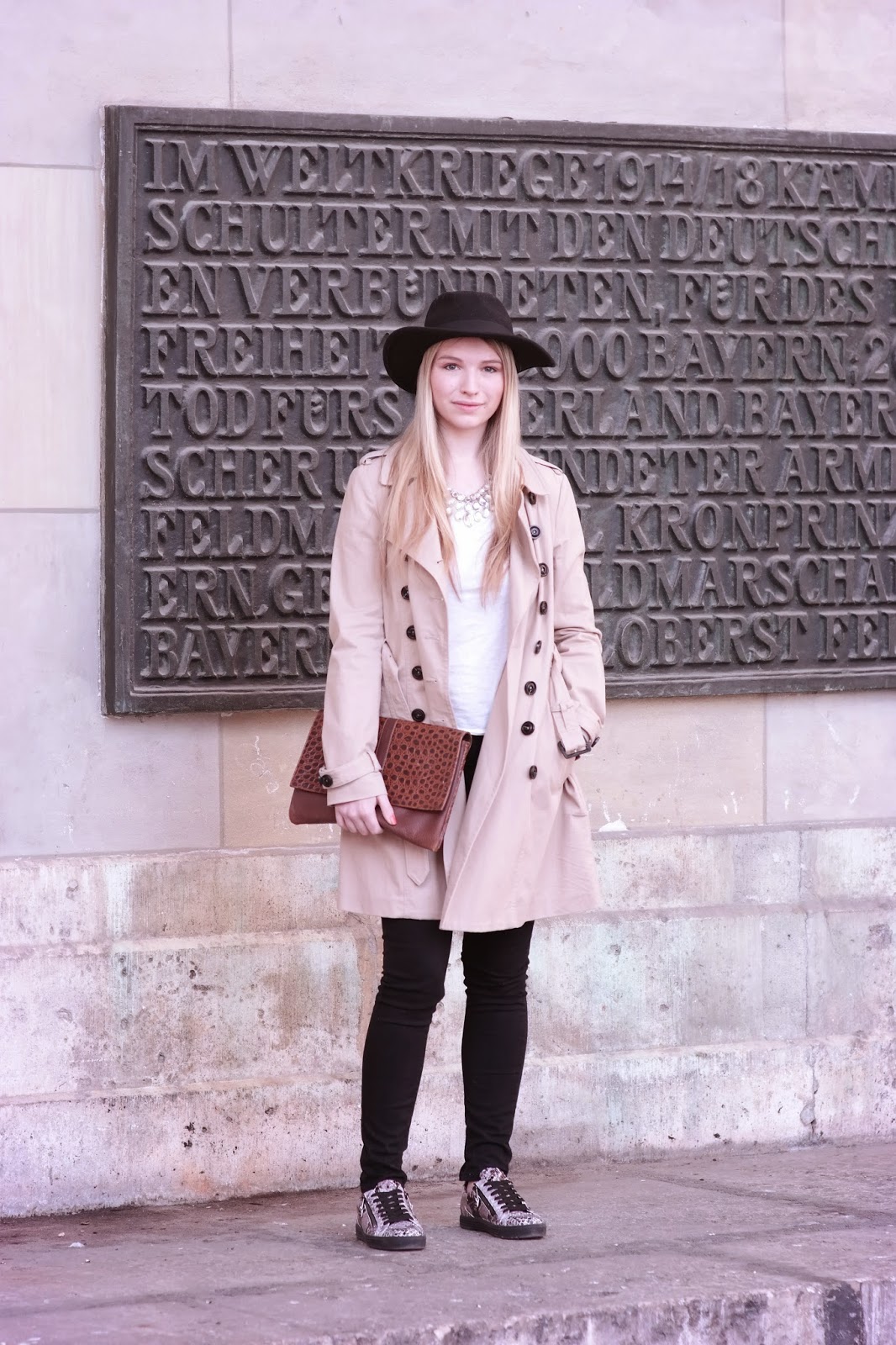 SCOOP! So lautet der Name meiner neuen Sneakers von Kennel&Schmenger (danke Mama). Es könnte euch schon aufgefallen sein, dass über 50% meiner Schuhe von dieser Marke sind. Das liegt ganz einfach daran, dass sie aus Pirmasens (meiner Heimatstadt, leider) kommt und mich sowohl qualitativ als auch optisch stets überzeugt.
Außerdem war es jetzt einmal an der Zeit, meinen Trenchcoat auszupacken, worüber ich mich riesig freue, denn das bedeutet: Frühling! Auf meinen Hut konnte ich aufgrund eines Bad-Hair-Days auch nicht verzichten und ich finde, dass er fast jedes Outfit in einen "Look" verwandelt. Ich muss also definitiv mein Sortiment an Hüten erweitern!
Jetzt werde ich mich mal wieder an meine Hausarbeit setzen und wünsche euch allen einen guten Start in die neue Woche!
SCOOP! That's the name of my new Kennel&Schmenger sneakers I received last week (thanks Mum). Maybe you already noticed that about 50% of my shoes are by this brand. There's a simple reason for that: They're from Pirmasens (unfortunately my hometown) and just convincing regarding quality and look.
Furthermore the time has come to wear my Trenchcoat and I'm so happy about that because it makes me feel like spring has finally arrived. Because of a bad-hair-day, I also couldn't spare my hat. I think it turns almost every outfit into a "look", if you know what I mean. This is why I definitley have to broaden my range of hats!
Now I have to continue with my university stuff and wish you all a wonderful start into the new week!
Background: München Odeonsplatz
Hat: Second Hand
Trenchcoat: Mango
T-Shirt: H&M
Jeans: Forever 21
Sneakers: Kennel&Schmenger
Bag: Zalando
Necklace: H&M
Zitat des Tages: "Die meisten Frauen wählen ihr Nachthemd mit mehr Verstand als ihren Mann." (Coco Chanel)